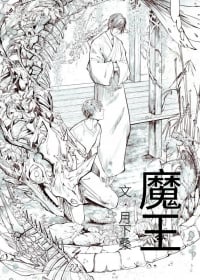 Original Title: 魔王
Author: 月下桑
Chapters:  315
Translator: LittleYen
After the death of his parents, Ji Huan and his sister lived together with their grandfather. Later, his sister married and left, and Ji Huan was also beginning to plan on what to do after high school.
But his normal, everyday life was suddenly disrupted by news of his sister's bizarre death. Not only that, his sister also left behind a strange message… and a child.
A child that was like a mass of black fog, with two white rings for eyes and a mouth as red as blood.
One after another, strange things started happening in Ji Huan's life.
Amidst all the confusion, he finds some answers from a mysterious and elegant man called Ah Jin.
And these things that Ah Jin told him of were about to completely change Ji Huan's life.