I am Busy Farming In the Cold Palace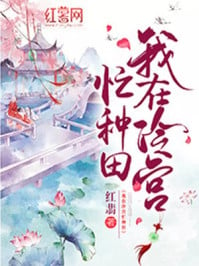 Original Title: 我在冷宫忙种田
Author: 不红翡
Chapters:  1211
Translator: LittleYen
It's the End, and also a New Beginning (Grand Finale)
Once she transmigrated over, she became a nobody trouble to ask or no one was interested, an abandoned concubine of the cold palace— (place to which disfavoured queens and concubines were banished).
What?
The palace has stopped her food and clothing (basics for living)'s expense?
It doesn't matter, she has space in her hand, so she doesn't have to worry about food.
What?
The emperor is a pretentious or vulgar, fat, middle-aged man?
It doesn't matter, she sells pornographic book books to save enough money so she could get out of the palace.
What?
This super invincible peerless beautiful man in front of her eyes is the Emperor?
The enlarged handsome face slowly approached her: "Dear love Imperial Concubine, where are you going?"