Why is the Holy Son So Delicate?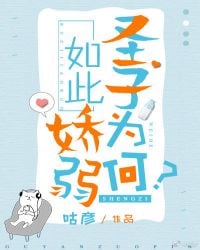 Original Title: 圣子为何如此娇弱
Author: 咕彦
Chapters:  75
Translator: PiaoPiao
Pei Xia transmigrated into a discontinued western fantasy novel and became the unlucky cannon fodder who had a pure body that was coveted by evil spirits and was constantly suffer death threats.
The protagonist of the novel was Lucifer, the holy son from the Church of Light. He possessed a beautiful appearance and divine purification ability.
The novel's description:
The Holy Son, who had a charming physique, feels extremely distressed by his popularity.
Therefore, Pei Xia decided to become a guard for his chastity to avoid the fate of being possessed by evil spirit.
It's just that…….
When his admirer overbearingly pursued him, the Holy Son weakly leaned against Pei Xia's arms, pitiful and adorable, "He is so fierce, I'm scared."
When the demonic beasts attacked, the Holy Son held Pei Xia's waist and buried his head into the crook of Pei Xia's neck, shivering, "Xia, protect me."
When assassins struck, Pei Xia blankly watched as the Holy Son decapitated one of the attackers with a single slash of his sword. His blood-stained lips raising into a seductive arc, but the moment he saw him, he let out a wet sob as he fainted onto the ground.
Pei Xia, "….."
Holy Son, "Why don't you have wicked thoughts towards me?"
Pei Xia (who actually does have wicked thoughts but has forcefully suppressed them), "Because w̶e̶'̶r̶e̶ ̶b̶o̶t̶h̶ ̶b̶o̶t̶t̶o̶m̶s̶ I am very pious in my faith."
Lucifer smiled and said, "In that case, join me in my room tonight, and let's hear the lord's voice together."

Support Piao Piao on Ko-fi